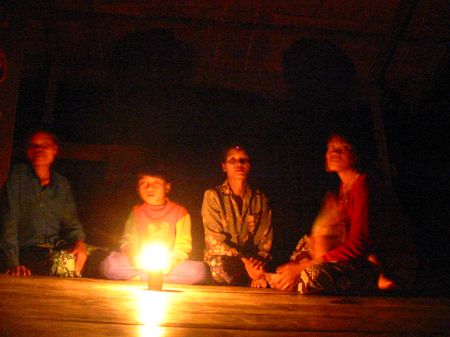 Some family in Ta Seng village are now offering village accommodation with electricity in their simple wooden house, presenting tourists with chance of exploring rarely visited jungle temple.
Only one village, all in Saing Kumthmey district, which is 2:30h drive from the provincial capital Kampong Thom, have formed a joint venture to try and attract more tourists to the area by offering overnight accommodation with local families.
Accommodation with family includes two meals and costs 12 dollars in a day.

This region is one of the poorest in Cambodia and can benefit greatly from any extra financial income.
The centre piece of any visit is the ancient temple complex of Preah Khan Kampong Svay that was a former worship place of the king and the site use to be a hiding place of the king JayavarmanVII before he ascended to the throne in AD 1181 because the style of some construction is similar to the style of Bayon and Ta Prom temple, located just to the northwest of Kampong Thom. The site consists of four main temples such as Preah Khan,Preah Stung,Preah Kdol and Preah Domrei temple.
Tourists can not only help with the rice harvest, learn local cooking techniques and philosophies with monks in the Buddhist temples. All the tourists are organized by Tourist Transportation Association Kampong Thom(TTAK) +855 12 6 in Kampong Thom.